(Extended Application Date) 「 G200 Youth Forum 2017」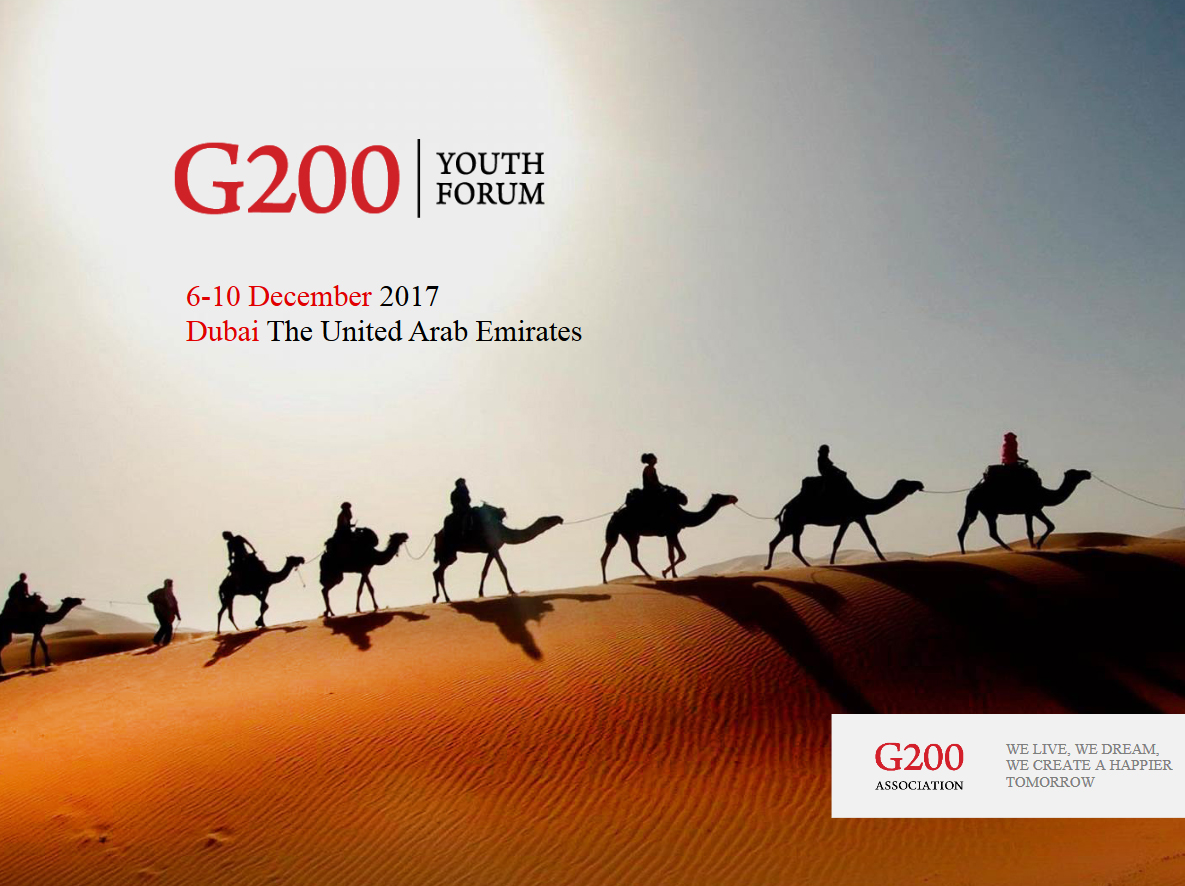 Description:
Introduction: This activity will be held from 2017/12/6-2017/12/10 in Dubai. All faculties and students may participate in this event (Conference and G200 Youth Summit). More details about the event, please visit http://www.g200youthforum.org/events/summit/

Elig

ibility:

TKU's faculties and students who are between 18 to 30 years old.

Topic:Health and social affairs, education and labor market, environment and sustainability, world finance and politics, technology

.

Has the fluency in English communicating skills.

Application information:

Application form

Resume

Subject and abstract of publish paper

Recommendation letter signed by supervisor

Sign up form in TKU

Academic transcript in Chinese

Fees:

​

After acceptance students have to pay 1759 Euros for single room or 1580 Euros for double room. This fee has included a 4 nights stay in 3 stars hotel, 4 days of breakfast, 3 days of lunch, 3 days of tea time, welcome and farewell banquet, concert, and forum-related information costs.

TKU will subsidize 2 students who has been accepted. Each student gets NTD$20,000.

Applicants are kindly requested to submit their application documents to the International Department for review before 16 December 2016 (Fri), it'll not be accepted after the deadline. Those who are recommended by the school, please fill in the basic application online and complete the payment work before 24 February 2016 (Fri).

Person in charge: Zhu Xinying, ext: 2002.